Traditional distillation of rakiya in our distillery


- Slow distillation;
- Copper brandy still has advantages over other materials in the process of distillation and preservation of the original aroma and taste, and its usage is considered as respect to the traditional production methods of authentic Serbian rakiya.
- Distillation by open wood flame - This method makes temperature fluctuate often, thus we can gain the best features of the obtained alcohol and aroma (esters, aldehydes, terpenes) which is a crucial factor for creation of those aromas. Brandies produced in large industrial distillation units, whit preparation processes managed by computers, and distillation carried out by heating with electricity or gas get different flavor than our rakiya. - We are carring out double distillation process to obtain the highest quality and preserve natural flavors.
- What sets us apart from others - you can measure the naturalness of other brandies by our rakiya. We have been using as a raw material only quality fruits from the mountainous parts of Central Serbia. Therefore, the best fruits in the world (plums, apples, apricots, raspberries and quince), that possess the most natural ingredients eventually providing unique natural taste and aroma. Our rakiya is made without artificial flavors and additives, in the same manner as our ancestors had produced it 300 years ago and more. In the process of distillation we have been using one of the cleanest and highest quality mountain water in the Balkans, from mountain river Moravica, which rises in the National Park - Mount Golija, protected by UNESCO as the World Biosphere Reserve.
Of course, an old family recipe for rakiya's production, which has been passed on for generations for the last 300 years, was included as well.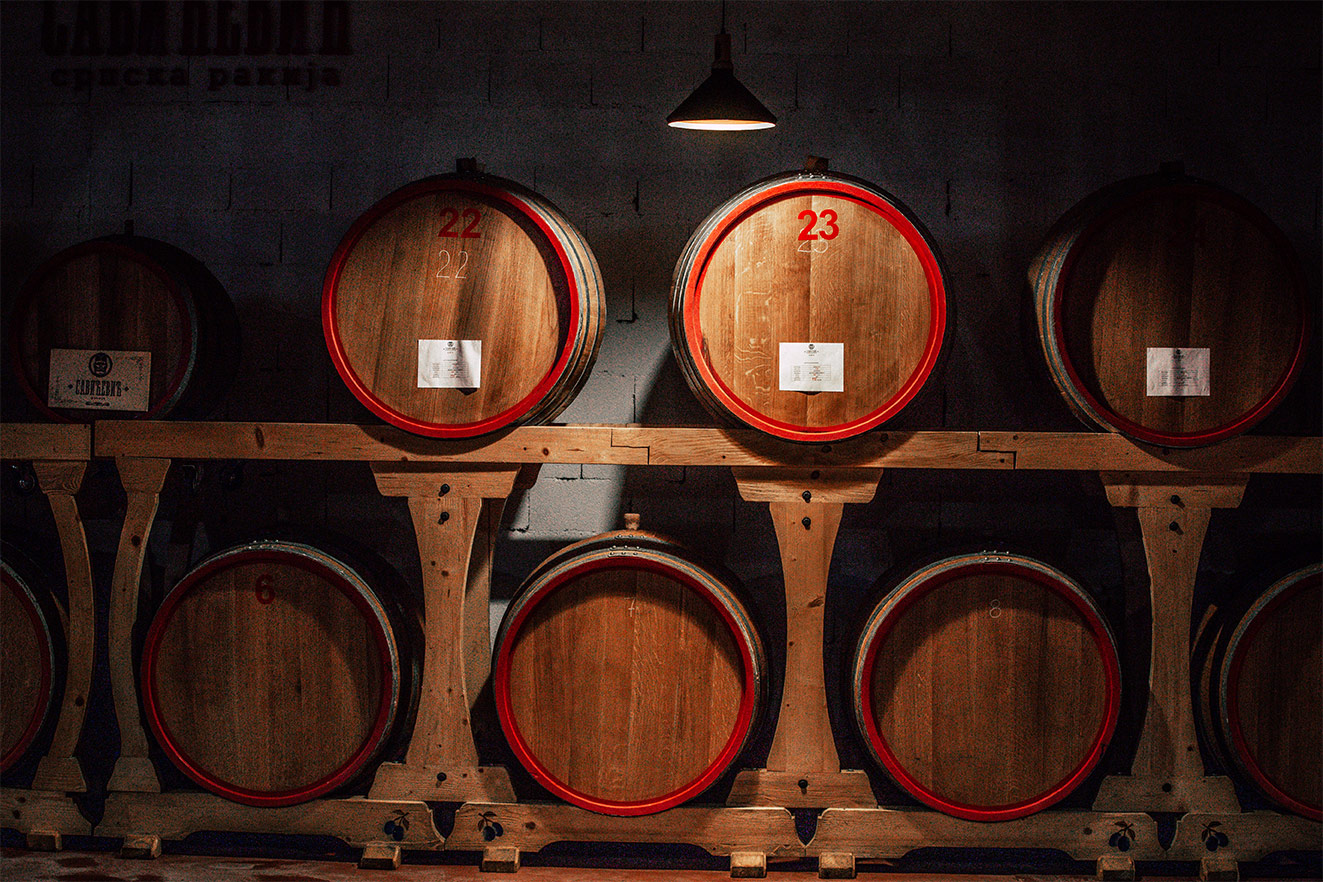 The control of the production process and the quality
Beside the respect for an age-old traditions and traditional recipes and quality of fruits fully used for making our products, we have been working under supervision of one of the best Serbian brandy technologists as well as workers in the production process, who have decades long experience in production of rakiya. Each production process has been analyzed and controlled in laboratories of Jugoinspekt, the official inspection body of the Republic of Serbia. All our products meet top international distillery standards on the origin and quality.